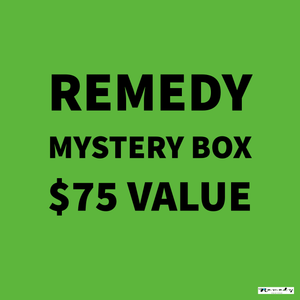 Remedy Mystery Box $75
Oooh Lala, get yourself or your loved one a surprise!
this box will be filled with (at least) $75 dollars worth of remedy designs goodies! (Rings, earrings, bracelets, ring cones, dishes, stickers, oils...) You never know what you're going to get! Some items may  be "b" grade, but not obviously so.
Answer a few questions below So we can curate something exciting for you!